Welcome 2017!! We have been awaiting your arrival with bated breath. 2016 was a roller coaster ride of note, but it certainly ended off on a high. If you haven't heard by now, the Cape Town Natural Hair Fest was a massive success (I mean 800 guests? Hell yeah it was a success). Check out Eleanor's blog – Were you there? Well? Were you? You can also read up about the event on IOL here
I have been searching for a single word to tell you about the event, but in all honesty, no such word exists. Therefore, this post is going to go where no man has gone before… behind the scenes. That's right, I am going to allow you to take a peak on the inside of the Cape Town Natural Hair Fest. Are you ready?
1. Cape Town Natural Hair Fest was organized via whatsapp. I am not even joking about this. Everything we did, all the ideas, all the organizing, the discussions, the drawing up of documents – all done via whatsapp.
You see, Eleanor was still in England at the time we decided to do the event. We all have full time jobs & run businesses on the side so we naturally counted on whatsapp to get the event off the ground. In fact, the only time Chantal, Kasuba, Simone, Eleanor and I were in the same place at the same time was on the day of the event! Can you say Boss Ladies!
2. We had no money and no sponsors. You read right. Nada, nothing… Everything you experienced was built on love, faith and trust. We received fabulous product donations from our fantastic and very generous vendors, which made the giveaways and goodie bags the envy of many. The passion we put into this event is what drove it to succession though.
3. At 18:00 on the 16th of December 2016 – the day before we packed goodie bags, Chantal sent through the following whatsapp message " I think I just broke my foot 😓" Chantal spent that evening at the hospital (fortunately it was a fracture so you managed to move around nicely on event day) and joined us to pack goodie bags the next day. Hero much?
Check out the mannequin challenge we did while packing goodie bags. Big ups to the Oliver sisters, Gail and Claren, Ronell Sharee and #TheKid for helping out.
4.Cape Town Natural Hair Fest was covered by Cape Town Magazine, Die Son, The Argus, The Cape Times, The Voice, Smile 90.4FM, Cape Talk, KFM, Hashtag radio, Heart FM and various other blogs and vlogs
5. The day of the event crept up on us and I could not contain my emotions. In fact, when Maurice pulled up to the venue and I saw the queue outside, I started to cry. I didn't stop crying. No really – if you saw me that day and I seemed spaced out or unfriendly, please forgive me. I could not contain my tears. We had been working on the festival for months and to see your baby come to life is mind-blowing. Eleanor and I were in tears while Simone opened with a blessing. It was a beautiful, emotional day. Before I tear up again, take a look at a few of the pictures of the event.
Some people queued from 8am. The event started at 10am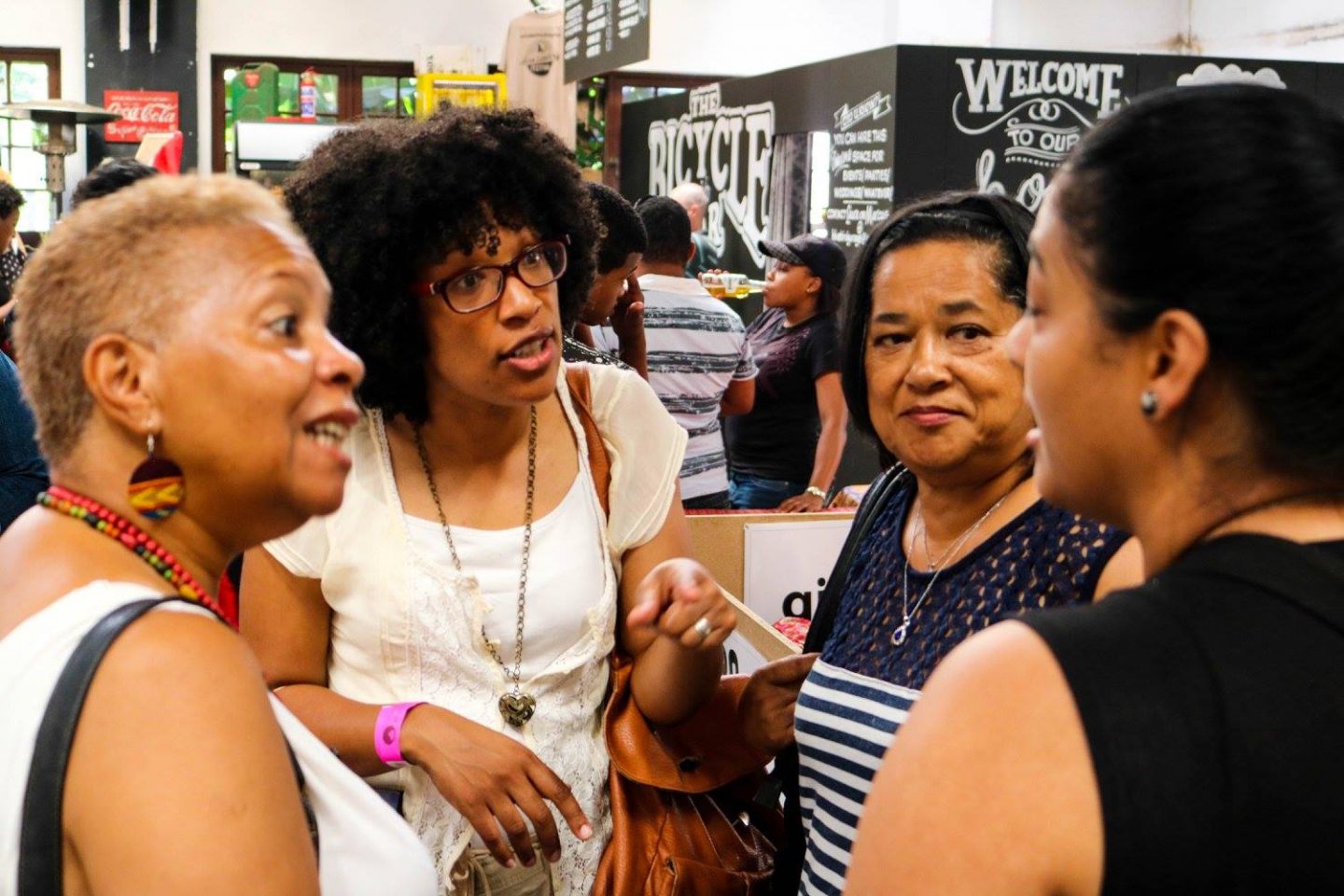 My mom (in the navy blue and white stripes), my sissies and a friend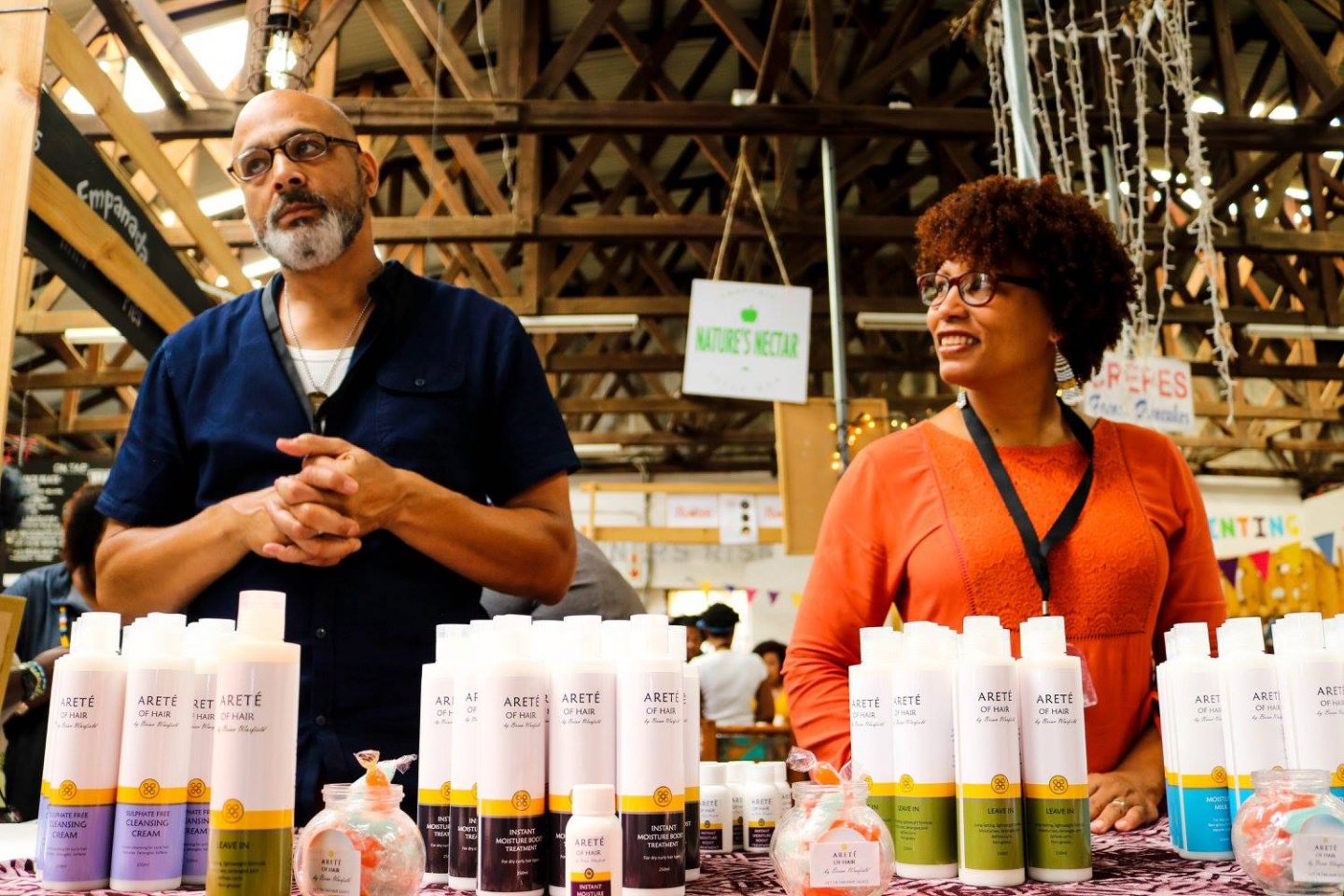 Brian and Lynette Warfield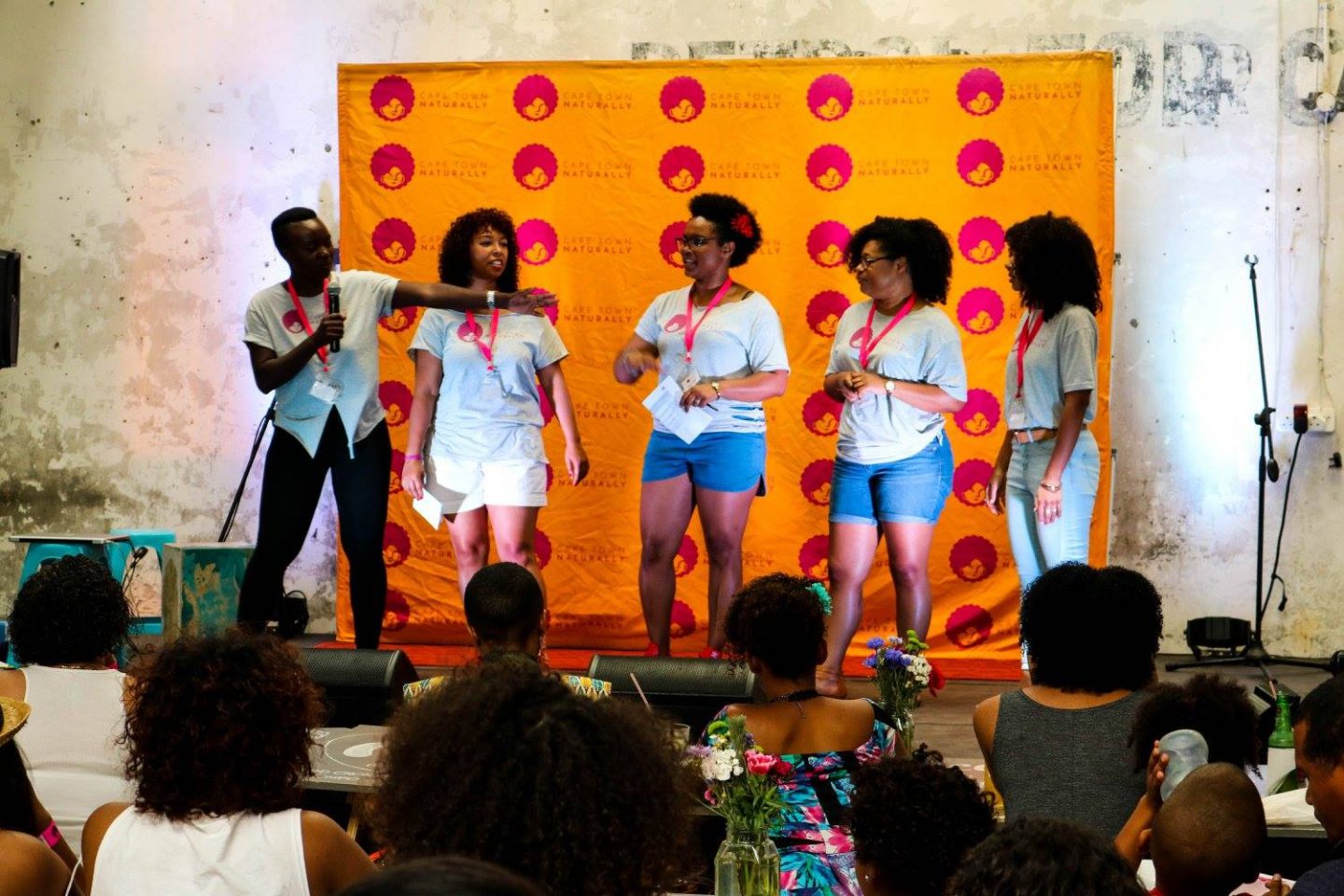 We were dubbed The Big 5 by our guests
Chantal Stanfield – our phenomenal MC for the day, getting everyone to take a selfie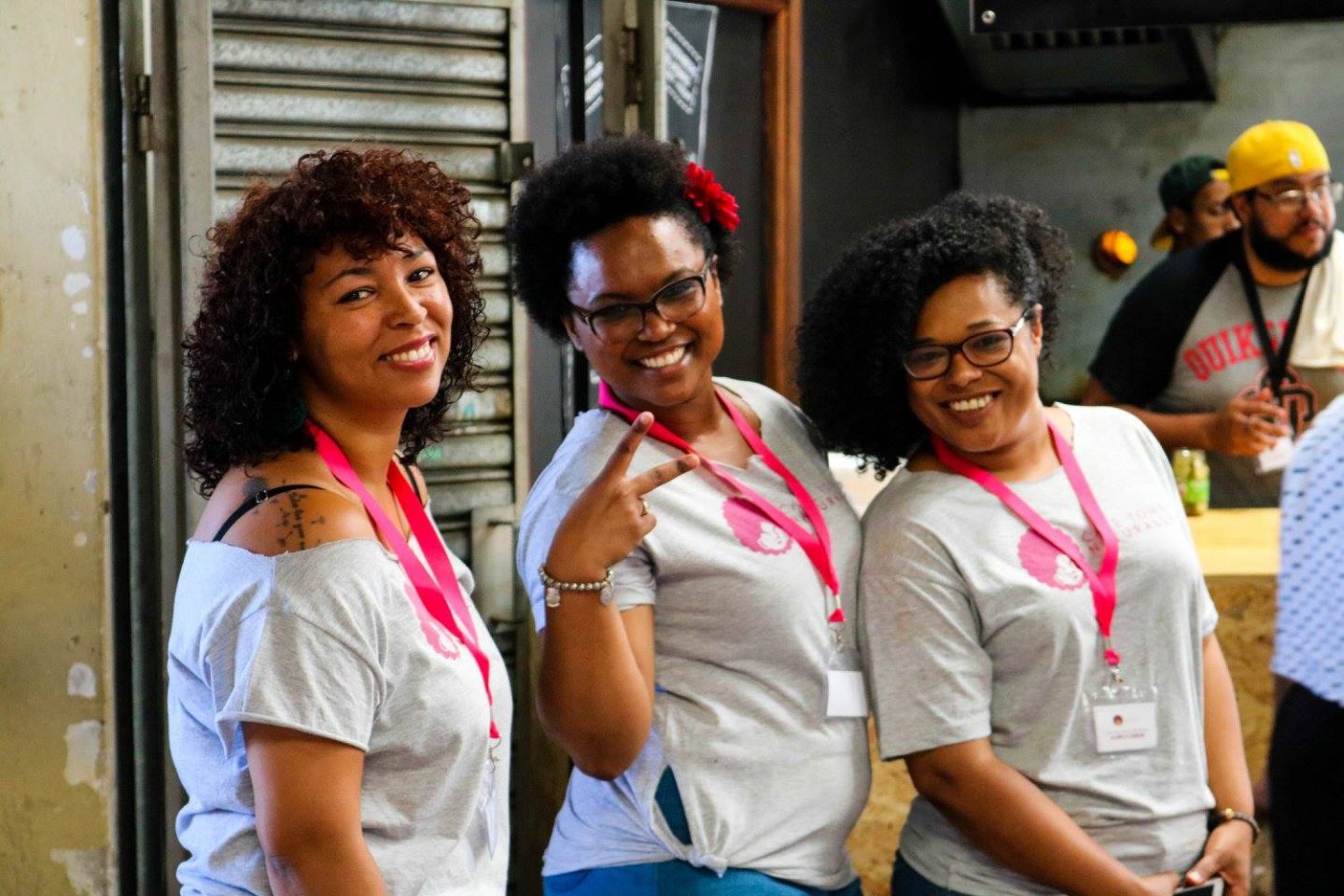 No idea what Simone and I were discussing but it looks important
#TheKid and her bestie manned the #Bossiekop stand for me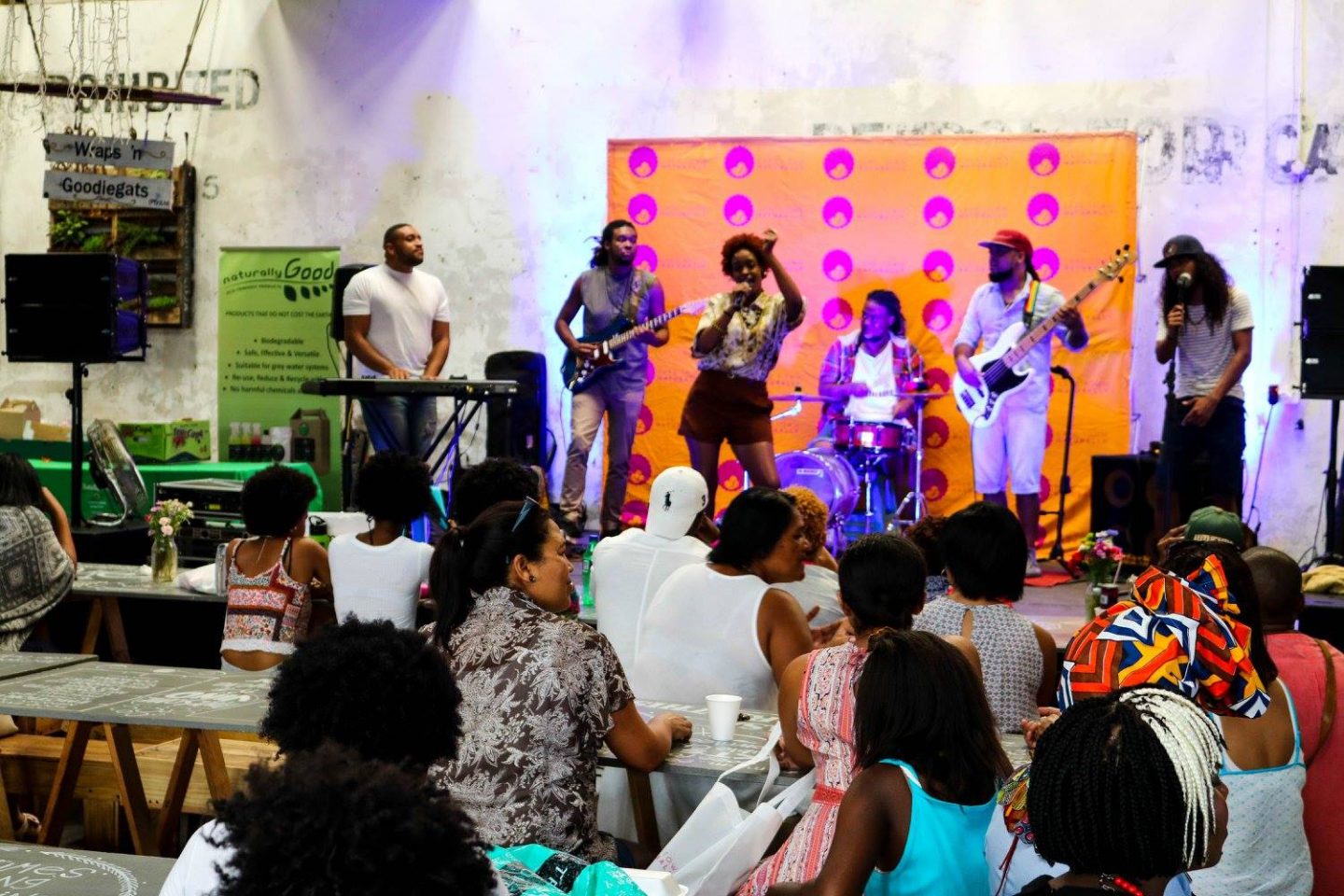 Black Kurrent and Ashleigh Davids entertained us for the day.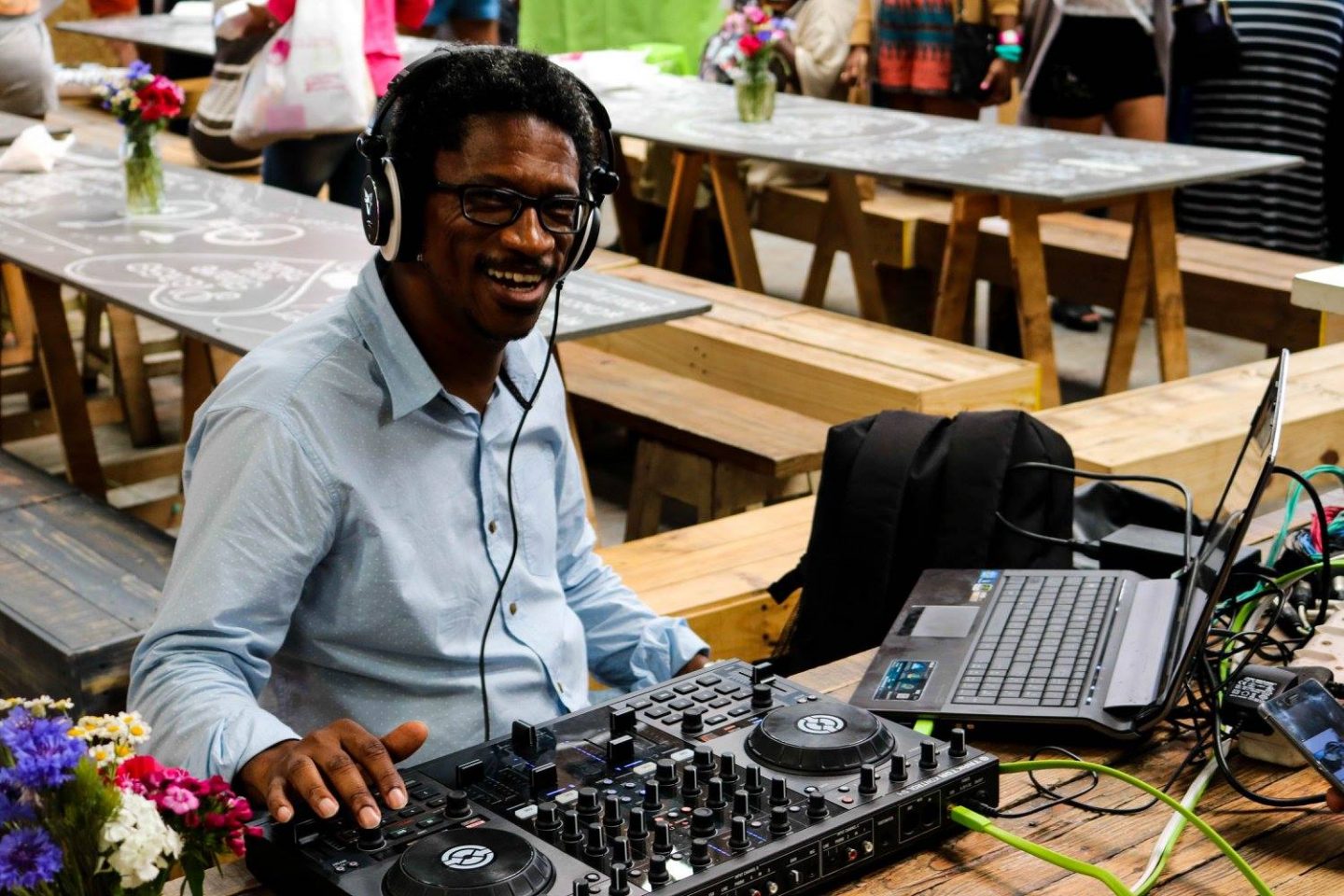 We could not have pulled this event off without the help of our partners. Tim, Mike, Silwyn, Wes and Maurice, Thank you for putting up with us through the craziness.
To our vendors and donors, thank you for joining us on our journey. Thank you for having faith in us. We knew we were the new kids on the block and you stuck with us through it all. Our victory is your victory too. We look forward to working with you at our next event.
Curl Chemistry
Glass Art by Alley
Ya'wa Creations
Design Essentials
Cantu
Planning for Cape Town Natural Hair Fest 2017 is already underway. We are
going bigger and better at this years event.
Will you be there?