The first time I saw the Noughty brand was when I received their leave-in conditioner at Clicks Curls in Johannesburg a few months back. I remember thinking "My bossiekop will laugh at this product and teach it to behave". I threw it at the back of my hair product closet (don't judge the junkie), and forgot about it.
It wasn't until 2 months later when I saw a post from another blogger who has 4c hair, raving about Noughty's leave in conditioner. Say what?!!? Goes to show that you should never dismiss a product just because it's placed on a different shelf.
I decided then and there to celebrate wash day 3 days earlier because curiosity had gotten the better of me. As always, the smell was the first thing that hit me. I can't exactly place it but if I were to describe it I'd say that it smells like when you've just gotten out of the shower – fresh and ready for the day!
Noughty's Intensive Care leave-in conditioner is infused with shea butter and argan oil, and it is specifically designed for frizzy and damaged hair. It is definitely worthy of my #lovetag
A few days ago I received a parcel with a whole bunch of Noughty products, of course wash day followed soon after. I tried the To The Rescue shampoo and conditioner this time. These products are labeled as a moisture boost and they are infused with sweet almond, sunflower seeds, shea butter and olive oil. I honestly believe this was the best move I could make after my blow-out. My hair felt soft, nourished, manageable and full of body. I followed with the Intensive Care leave-in to get my curls popping back to life!
What I love most about this brand is that they are proudly 97% natural. The products do not contain petrochemicals, parabens, sulphates or silicones. But wait, there's more… Noughty products are vegan friendly and they do not test on animals. Now that's what I call conscious beauty!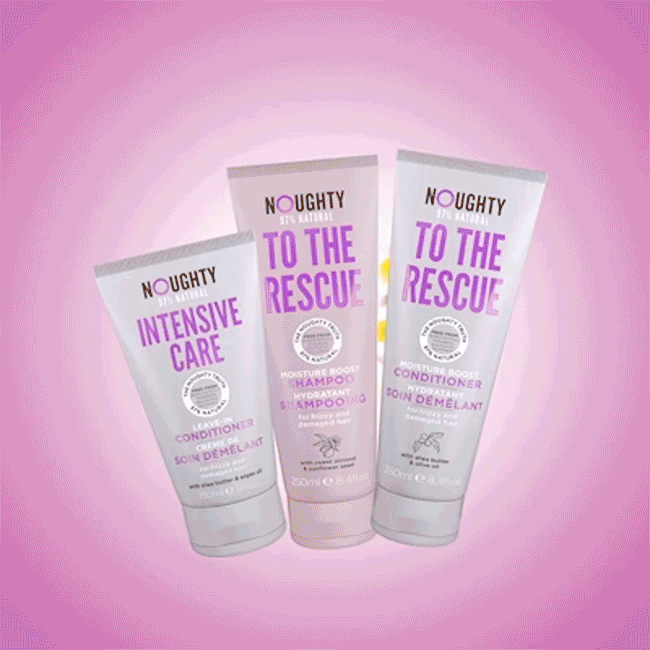 Since Christmas is around the corner and Santa is undoubtedly checking his Noughty or Nice list (see what I did there?), I thought that I would bring on the merriment a little earlier for one lucky supporter. Here's how to play:
Subscribe to my blog
Follow me on Instagram and tag 2 friends
Hop on over to Noughty's Facebook page, follow them and comment " Cape Town Curly sent me here to win"
Come back here and comment "Done"
You might get lucky and win a hamper filled with Noughty products. Good luck and have fun!
NB: Competition open to South African residents only
#sp