COMPETITION CLOSED*COMPETITION CLOSED*COMPETITION CLOSED*
Okay, let me get this off my chest. Hello, my name is Amanda and I am a product junkie. I didn't realise how much of a junkie I really was until the #ClicksCurls event took place. Walking from brand to brand, smelling all those deliciously tropical, pure scents of yummy moisturizing products – okay, maybe I need a bit of an intervention. Not that it will help though.
I remember starting on this journey a few years ago, walking into Clicks and wishing they stocked more products for my hair. You can only imagine how happy my heart is with so many choices at hand these days! I've tried my fair share of products and I often get asked which my personal favourites are. This is such a loaded question because my hair is temperamental and my holy grail changes from season to season. But I've promised a few of you that I would name my top 5 brands at #ClicksCurls, so in no particular order, here they are:
Afro Botanics
I have so much admiration and respect for owner, Ntombenhle Khathwane. Ntombenhle left her job to pursue her dream – to create AfroBotanics. She is as authentically natural as the products she makes and one can't help but feel proud of this South African brand. The products work well on all hair types and the Repairing and Strengthening Treatment is a firm favourite in our household.
Cantu
Cantu's Coconut Curling Cream is one of the reasons my curls keep popping whenever I do my wash n go. It's the perfect "C" for my L.O.C method. I was so excited when I received these miniatures at #ClicksCurls because I had just finished my jar the Friday before!
Twisted Sista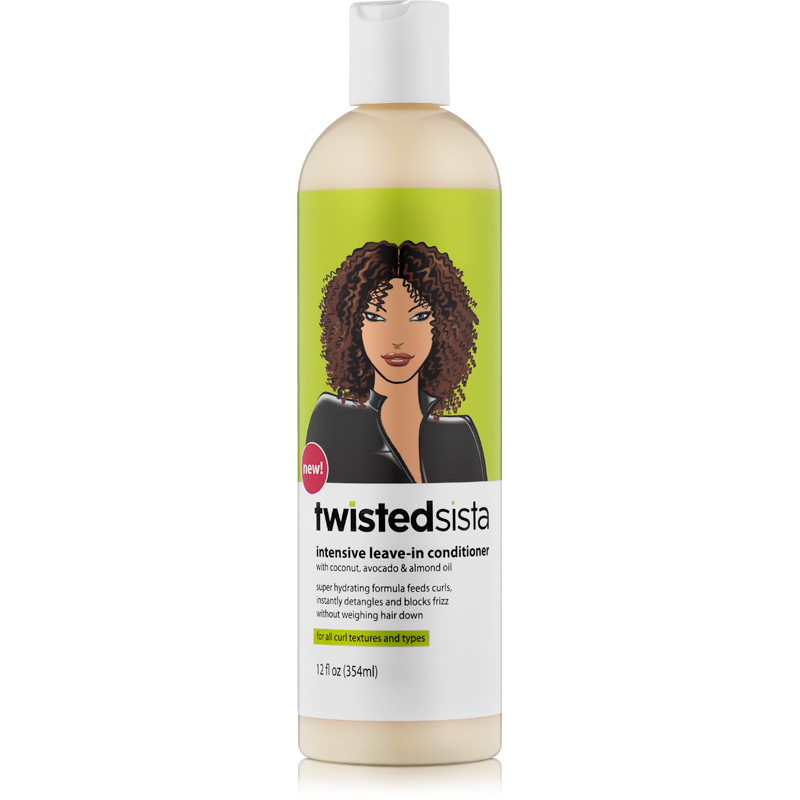 Twisted Sista was one of the first natural hair brands to pop up on Clicks shelves a few years back. The brand disappeared for awhile, but I am so happy that they're back with a bang! I am mad about their intensive leave-in conditioner, because it is nourishing and thick and exactly what my hair needs in the humid months.
Aunt Jackies
I know that Aunt Jackie's Curl La La is a favourite for many, but their Quench Leave In Conditioner is my absolute go to. I probably have about 3 bottles stashed away in case of an emergency. You can imagine my excitement when I discovered that Aunt Jackie's has a new line coming out very soon! I was given a few products in the coconut creme line to try out – watch this space for more…
Shea Moisture
SheaMoisture's Coconut & Hibiscus Curl Enhancing Smoothie was my lust-have for many years. I can't remember when or how I received my first jar, but I do know that I treasured it as if it were my own child. My heart literally stopped when I spotted the brand on Clicks shelves (think I even shed a tear but I can neither confirm nor deny that). My love for SheaMoisture runs deep, but that is a story for another day.
That makes up my favourite 5 at #ClicksCurls, but a special mention has to go out to…
Caivil
Caivil will soon launch their Marula Oil line at Clicks and I cannot wait to sink my fingers into these products. If you spot them on the shelves, let me know!
I have a #ClicksCurls hamper to giveaway!! If you're an aspiring product junkie like me, you don't want to miss out on this. All you have to do is:
Follow me and tag 2 friends on Instagram
Subscribe to my blog
Let me know what your 5 fave natural hair products available at Clicks are in the comment section below.
NB: The competition is only open to South African citizens.
pssst… #ClicksCurls brands are on a 3 for 2 promo right now at the #ClicksBeautyFair. Whoohoo!!
Good Luck!
#sponsored