A style challenge is exactly that for me – a challenge! My idea of protective style is adding some oil and cream on my hair after a spritz and gathering my hair into a bun. Done!
That's the reason I really enjoy doing these, they get me out of my comfort zone.

Below is what I came up with…


For this look I pre-pooed with coconut oil and my mix of conditioner and the hair growth formula (yes, I added the bayrum, bergamot and placenta to my conditioner. Works like a charm), finger detangled, shampooed, conditioned, plopped, braided, slept, woke up, unravelled, freaked out coz it wasn't what I wanted, looked for inspiration on pinterest, tried something I liked, freaked out some more because it didn't turn out like I wanted,spritzed my hair with some Cream Tree mist (I'll give you my two cents about these products soon), added the Cream Tree finishing cream, breathed, braided a hair band and came up with this style. Phew!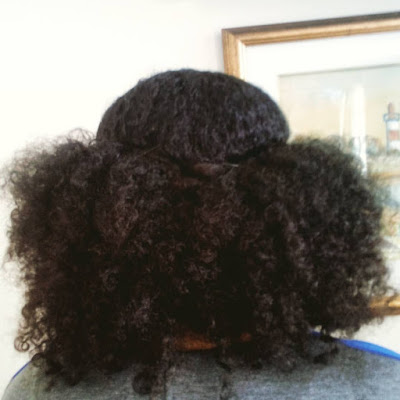 I've no idea what I will come up with tomorrow. Any ideas? What's your go to hairstyle? Until tomorrow…
Stay Gold,
Mandy